About Us
A little about Eagle Casket
(317) 503-1163
Founded in 2003, Eagle Custom Casket Company is a family owned business that originally built a custom casket designed specifically for the biker community, with certain features that are only available from our company. For many years, we have shipped caskets all over the country to individual families, or the funeral home of their choice, so that their loved one who lived like a biker, could also leave like one.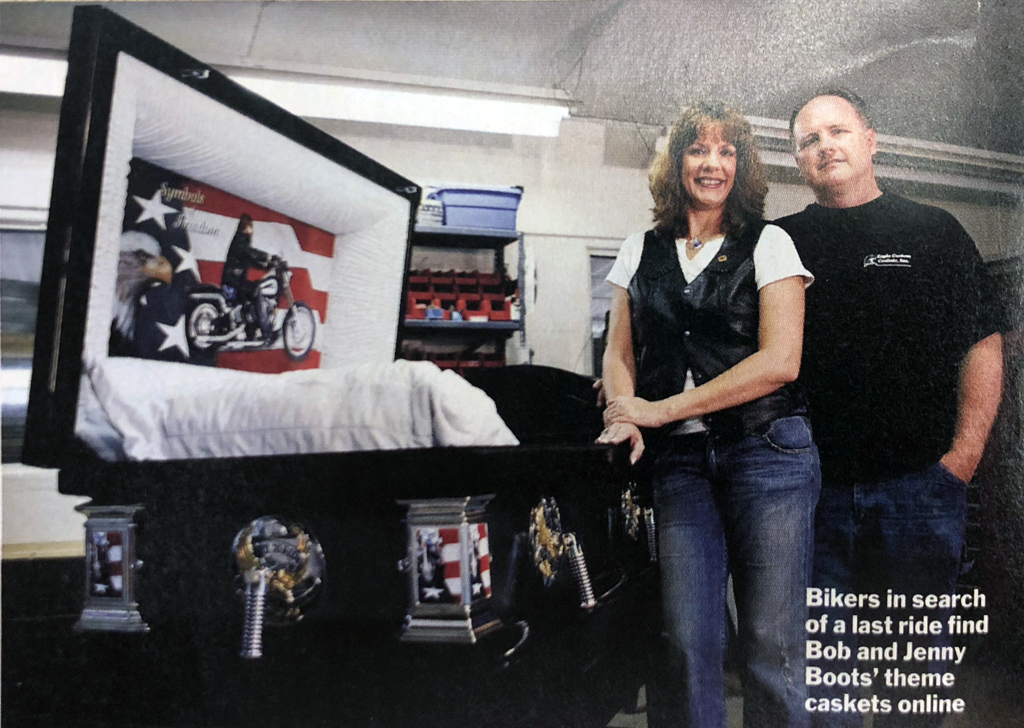 (Photo from Time Magazine, August 2008)
---
We have a very broad selection of photographic cap panels to choose from, so that you can personalize your casket with an image that is meaningful to you, inside the lid of the casket. In fact, if we receive a picture quickly enough from you, we can actually add that image to the panel and make it specifically for you.
At Eagle Custom Casket Co., we understand that our success depends upon providing our clients with a unique, high quality casket, at an affordable price, in the time frame required. Our goal is that you find us efficient, friendly and professional. And we are available to answer your questions anytime.
---